The ARAN (Animal Rights Action Network) brought their Meat is Murder road-show to Dublin (Henry St.) today using giant human 'meat packages' to both shock and engage the public. The two 'meat packages' contained two sexy young naked activists, with only a few dollops of statistically placed fake blood preserving their modesty.
I took a few pictures and will upload them later, but for now here is one from their recent protest in Limerick.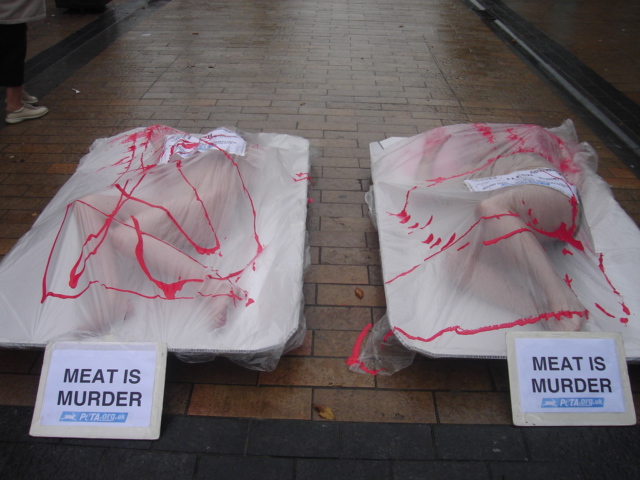 Pic from indymedia
Update (14.11.06): Well i found the thing that connects the thing to the other thig so here are some of the pics i took that day on my phone.